Physical Therapy vs Chronic Pain Medication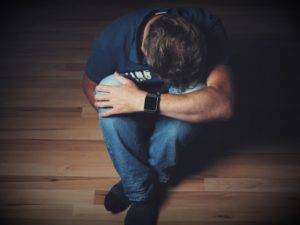 CACC Physical Therapy
CACC Denver Physical Therapy is a private outpatient physical therapy clinic. In the clinic's more than 30 years in business, CACC has become Denver's recognized leader in orthopedic rehabilitation, work injuries, post-surgical rehabilitation, motor vehicle accident injuries, sports medicine, and hand rehabilitation.
200 Quebec Street Bldg. 600 Suite 215
80230
US
Phone: 303-341-0369
The risk of dangerous side effects of prescription drugs has become more apart of society's conscience. With The Opioid Crisis in Colorado is making headlines, the team at CACC thought it a good idea to talk about Physical Therapy vs Chronic Pain Medications.
Pain Medications Are Not a Cure
As painkillers decreased pain perception the body becomes susceptible to further injury or damage. Our bodies depend on pain signals to alert us of injuries. When these pain signals are silenced patients can be put in danger of further complications. Not only that, since pain medications are merely a silencer and mask symptoms, in many cases the root of the problem is never solved. Chronic pain is your merely your body indicating a problem that requires treatment.
Pain Medication Side Effects
We all seen and head the long list of pain medication side effects. Some include dependency, depression, constipation, hormonal imbalances, and weakened immune systems. Now more than ever, exploring other options for pain management is a necessary pursuit. Physical Therapy techniques have been proven to help individuals decrease their pain. In numerous studies, individuals who follow a physical therapy treatment plan experienced greater reductions in pain those those who did not.
Chronic Pain Solutions
Those who suffer from conditions like carpal tunnel syndrome, shoulder pain, back pain, neck pain, headaches, arthritis, and fibromyalgia can benefit from physical therapy techniques that  work toward the goal of relaxation, decreasing pain, and achieving more flexibility. The treatments are not meant to mask the symptoms, they are a very powerful tool in the rehabilitation process.
Learn more about the chronic pain therapies CACC Physical Therapy offers.