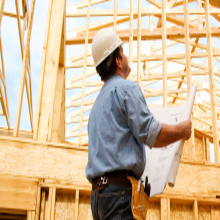 Our Work Conditioning program focuses on providing a goal-orientated treatment plan to prepare individuals injured on the job for a successful return to the workplace. Individuals, employers, and our therapists all strive to return injured workers to their job as soon as they can.
To help these individuals achieve that goal, our program includes:
Job-specific body mechanics training
Workstation ergonomic evaluations
One-on-one education with a therapist to discuss treatment goals, concerns, and track progress as the conditioning progresses
Active communication with employers and insurance adjusters to get the injured individual the treatment needed to make sure the process of returning to work happens without delay
Each employee is given an individualized exercise program to help them achieve a physical condition that is better than their pre-injury status.
Each injured worker is different and requires an individual evaluation to plan a program that is beneficial to the worker.
For more information, call us at the clinic most convenient to you, so we may answer any questions specific to your needs.